Webmail Overview
Your Advanced Email web interface offers a rich, integrated experience for consolidating email, address book, tasks, calendar, and briefcase into one convenient location that is accessible from any device connected to the internet.
Share calendars, address books, tasks, and mailbox folders
Sort your emails individually or group conversations together as a thread
Quickly look up co-workers using the Global Address List
Check your calendar status by simply hovering over a date in an email message with your mouse cursor
Much, much more!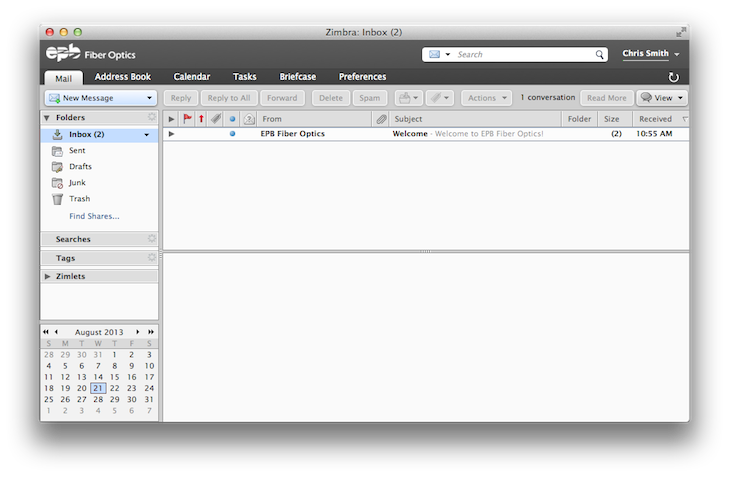 Getting started
Mail
Access your Advanced Email from any device with a web browser and an Internet connection. All you need to do is launch your favorite web browser and navigate to
https://mail.epbfi.com
and log in with your email address and password.
See: Webmail basics
Address Book
The Address Book is a great place to store information about the people you need to contact. You can store the person's name, email address, company, address, comments, and any other information you'd like.
See: Address Book basics
Calendar
Set up meetings, reminders, and events in an easy-to-use interface that saves you time. View invitees' busy/free status when scheduling meetings, receive reminders for important events, and much more.
See: Calendar basics
Tasks
A beautiful interface that allows you to track and share your to-do lists.
Tasks basics
Briefcase
Store your important documents for yourself, or share them with co-workers and external email addresses.
Briefcase basics